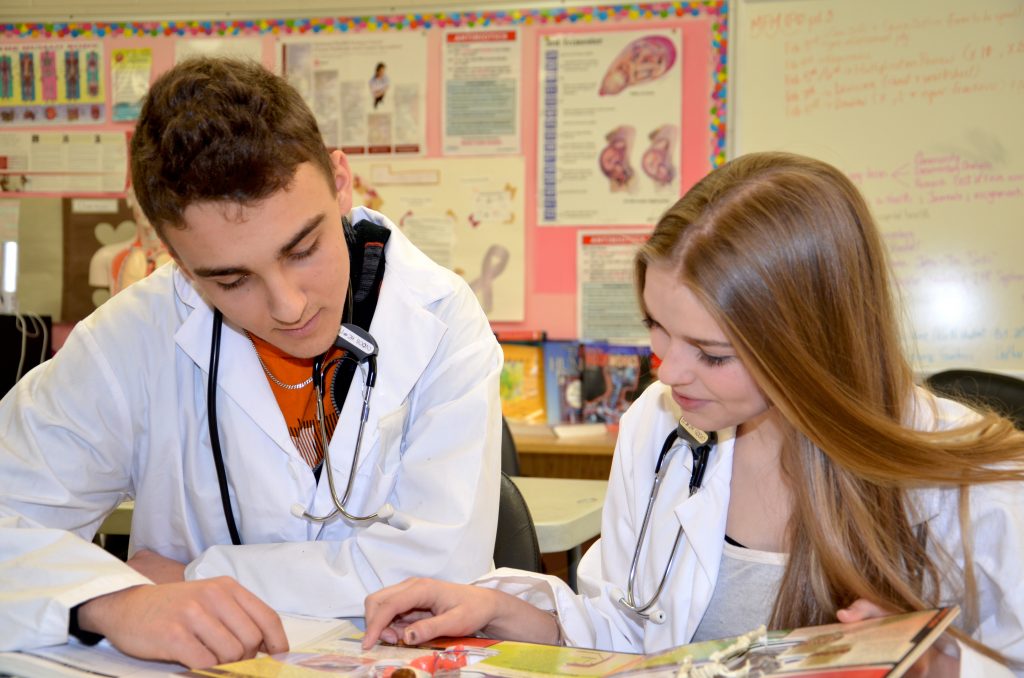 Specialist High Skills Major in Health Care and Medical Technologies
The Health Care and Medical Technologies Services Program offers students:
Practical applications via hands-on activities such as physical assessment, auscultation of lungs, range of motion lab, etc.
The use of visual aids to enhance theoretical learning including learning anatomy and physiology through various scale models, flash cards, analyzing disease pathology video and case studies, etc.
Using simulators to help students acquire extensive competencies in the Health Services from a wide array of careers such as lab technician, dental assistant/hygienist and nursing (i.e. identifying normal and abnormal ranges of blood pressure, physical limitations simulation suit for sensory decline in older adults lab etc.)
Real life experience supports literacy and numeracy development, while allowing students to explore all aspects of health care and medical technologies as well as study the implementation of the Aboriginal perspective in Health Care.